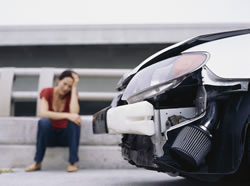 If you've been injured on the job or in a car accident in Nashville, you may have filed a personal injury claim. Are you aware that many people who have a personal injury claim also receive chiropractic care? There's a reason why.
Chiropractic care involves gentle spinal adjustments that re-align the spinal column. After a personal injury, this is often necessary to speed up your healing. Your spinal cord sends out nerves to the rest of your body, and if a vertebrae is misaligned, then the proper nerve transmission to the rest of your body cannot occur. That's why you need a Nashville chiropractor after a personal injury has occurred.
A car accident or other type of personal injury may leave a person with a disk herniation or sciatica. When this happens, back surgery may be recommended. However, many people aren't willing to take a risk that the surgery will become a part of the statistic of failed back surgeries. They look for other non-surgical options.
The field of chiropractic care has recently added a type of non-surgical, non-invasive and drug-free treatment for herniated disks and sciatica called spinal decompression therapy. This type of treatment is available in Nashville at the office of chiropractor, Dr. Jim Sweeney. In this therapy, the spine receives a painless stretching and traction that is delivered in a very specific way that encourages the disk to return to the spinal canal where it's supposed to be. Many patients who have received chiropractic care that included spinal decompression therapy have found it to be life-transforming.
Read some testimonials about this method and Nashville chiropractor, Dr. Sweeney on our Testimonials page of our website.