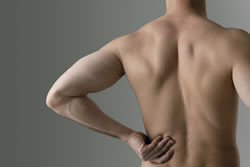 If you're a truck driver, it's helpful to know which types of work injury are the most common so you can do your best to prevent them. Of all the different industries in the U.S., the trucking industry has one of the highest work injury and illness rates as well as costs for illness. In fact, truck drivers involved in motor vehicle collisions had the highest average costs and time loss days.
If you ignore any injuries that occur during a car accident and focus on all the other types of work injury, you will find some pretty interesting facts. Here are some of the common types of work injury that occur on the job:
Injuries sustained while loading and unloading freight
Ones that occur while decoupling trailers
A work injury that occurs while strapping down loads
Injuries that occur while getting into or out of the cab and trailer
Slips, trips and falls near the truck (the most common work injury that causes musculoskeletal disorders of the back, neck, arm, hand, shoulder, and elbow; occurs in 25% of all injuries)
Those who were couriers and messengers put in the most work injury claims in the state of Washington between 2005 and 2010.
Here are some tips for you if you're a truck driver and want to stay healthy:
Remember good posture rules while lifting, such as bending your knees before the lift and keeping the weight close to your body when you lift it.
Choose your footwear wisely, making soles are ones that are non-slip. You might also change your orthotics to ones that support your feet and also are non-slip.
Schedule regular appointments with your Nashville chiropractor to keep your body "tuned up."
See your chiropractor immediately after a work injury.
If you've sustained a work injury, don't wait too long to seek medical attention — doing so could spell years of future problems or chronic pain. Call Sweeney Chiropractic in Nashville, TN to find lasting relief of work injuries.
Reference
Smith, C.K. and Williams, J. Work related injuries in Washington State's Trucking Industry by industry sector and occupation. Accid Anal Prev 2014 Apr; 65: 63-71. Epub 2013 Dec 25.