Dr. Jim Sweeney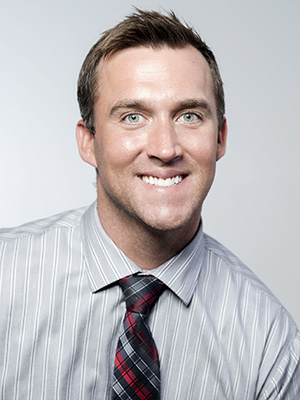 Since Dr. Sweeney was old enough to dream, he knew that he wanted to be a chiropractor. After attending Palmer College of Chiropractic West and fueling his career in chiropractic with the mindset of putting patients first, he has made the dream of one day owning his own clinic here in Nashville a reality. Keeping a compassionate and supportive mentality, Dr. Jim is very attentive toward each and every patient, allocating a vast range of therapies so that each patient leaves feeling rejuvenated. Not only is Dr. Jim very knowledgeable and experienced, but patients understand after seeing him that it really is all about them. Dr. Sweeney has a plan for each of his individual patients that exceeds the lengths many chiropractors fail to maintain because he drives himself to direct and lasting results for his patients.
"No one leaves this clinic feeling like a number," comments Dr. Jim when asked what he feels sets his clinic apart from all the others in Nashville. "I don't want you to only feel better for a day after you see me. I want you, as my patient, to feel better indefinitely by receiving a successful wellness plan that I have specifically designed for you. Every person that walks through these doors is different. What works for some may not work for others. My goal is to promote healthy habits along with patient therapies so that pain will not be an option."
This is the difference Sweeney Chiropractic brings to the table. Long-lasting results you can feel make every visit seem like a day at the spa. This clinic offers the latest technology so troubled areas are spotted quickly and eliminated. So, come see Dr. Jim and find a plan for wellness. Dr. Jim believes in not only having sympathy for his patients, but more importantly, he has empathy. All of the public, children, and walk-ins are welcomed!
Dr. Jonathan Sweeney
​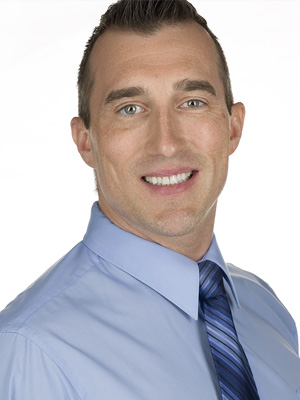 Dr. Jonathan Sweeney is originally from Michigan. He earned his Bachelors of Science from Cornell University in Ithaca, NY, and his Doctorate of Chiropractic from Palmer College of Chiropractic West in San Jose, CA. While in San Jose, he completed his internship at City Team Ministry for developmentally disabled individuals and Salvation Army's Community Outreach Program.
Dr. Jon is an avid lover of sports and a former collegiate football player. Naturally, while at Palmer College of Chiropractic, he was a member of the Sports Council, which participated in many of the athletic events throughout California.
Upon graduation, Dr. Jon began practicing chiropractic with his brother in Nashville, Tennessee at a well-known, group family practice, specializing in spinal and extremity rehabilitation. Sweeney's practice focuses on everyone from children to athletes. His main passion is to educate his patients about how to treat, prevent, and overcome injuries.
Dr. Jon moved back to the bay area in 2011 where he married his wonderful wife Yana. He went on to open a practice in Santa Clara, California which encompassed the knowledge of injuries on current research throughout the medical and chiropractic communities.
Dr. Jon has now relocated back to Nashville, Tennessee to join his brother at Sweeney Chiropractic. Dr. Jon uses a variety of Chiropractic Techniques for treatments to restore proper function for body. He also uses myofascial release, rehabilitation, exercise, nutrition, and physiotherapy to properly treat his patient's conditions.
Dr. Jon enjoys golf, strength training, reading, hunting, and scuba diving. He is a member of the American Chiropractic Association. Dr. Jon Sweeney is excited about getting to know you, and being an active part in helping you reach your health goals as your Nashville Chiropractor.