Our Staff at Sweeney Chiropractic located in Nashville, TN
Our Weekly Crew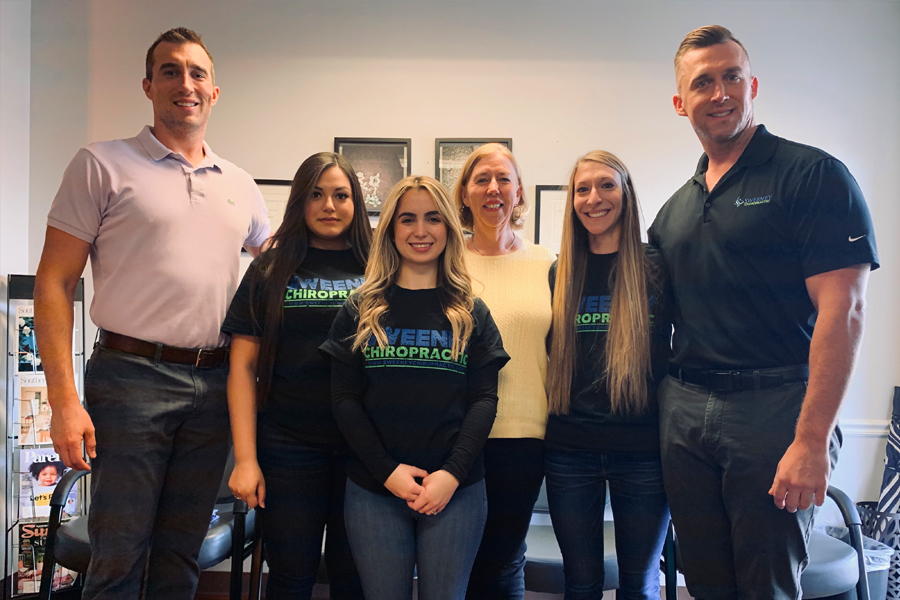 Our Saturday Crew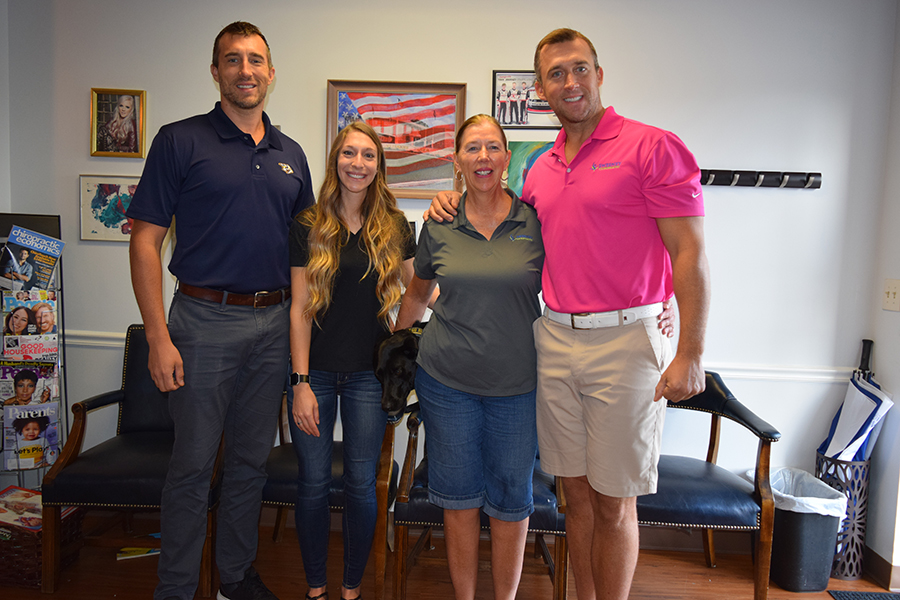 Krystyna Sweeney
I've been under chiropractic care my whole adult life. I have always believed in natural/holistic healing methods for the body.

Over 10 years ago, I was involved in a head-on automobile collision. I was informed by the deputy who came to the scene, that he told his partner he believed they were going to find a fatality. Somehow, I survived that horrific accident! Because of my pain following the accident, my MD prescribed heavy doses of medication. I did not want to take the pills for an extended amount of time, so I immediately contacted my Chiropractor. He started a treatment plan and informed me that it was "critical" that I follow his plan faithfully. This was the only way that I would be able to heal properly. I took his advice, followed his treatment plan and have never regretted it. I cannot imagine where I would be to this day without his help. He was my Savior!

After retiring from my position as a principal in MI, I decided to move to Nashville, TN to be closer to my sons. Not only am I fortunate that both of my sons are Chiropractors (I believe in getting preventative care), they just happen to be the #1 Chiropractic 5 Star Clinic in Nashville. I work part-time in the clinic and enjoy every minute of it. I love meeting the new patients and thoroughly enjoy working with their former patients as well. I consider it a privilege to be working with both of my sons, Dr. Jim and Dr. Jon and their staff.

Come stop by, introduce yourself, ask questions, look at their reviews and visit the clinic. They are both phenomenal doctors (and not because they're mine!) give them a try and see for yourself, you won't regret it. My sons and all of us at Sweeney Chiropractic look forward to helping you and your loved ones with your health needs.
Kathy
Hi, my name is Kathy! I was born in Cuba and raised in Miami, FL. I love working at Sweeney Chiropractic because the patients and employees make me feel like family. I have a background in insurance/billing and am bilingual. If you have any questions, I will be more than happy to help you!
---
Becca Johnson
I'm a 2015 graduate from the University of Southern Indiana with a Bachelors of Science degree in Exercise Science and Kinesiology. I have a personal training certification through American College of Sports Medicine (ACSM). During my undergrad, I had the privilege to do an internship at a chiropractic office, which opened my eyes to Chiropractic. Throughout the years, I have been to various chiropractors trying to manage migraines. Within a few adjustments at Sweeney Chiropractic, my migraines have decreased immensely! I have a passion to help others through exercise. Using my schooling, I have obtained a vast knowledge of exercises and stretches that can help strengthen patients weak areas. If you have any questions, I'd be happy to help!
---
Dani​
​Hello, my name is Dani! I grew up in Sevierville, TN and I'm also bilingual. I have a talent for helping others. Everyday, I get to use my abilities to make each patient comfortable by providing therapy. Sweeney Chiropractic is the place to be if you are looking for the best chiropractor in town! It brings a smile to my face as I see each patient progressively feel better. I can't wait to help you too!.